Senior Software Engineer - Backend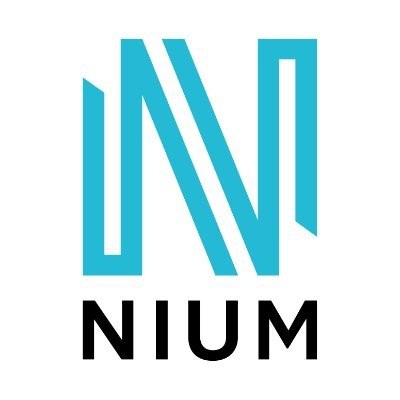 Nium
Software Engineering
Hyderabad, Telangana, India
Posted on Monday, May 8, 2023
Nium was founded on the mission to build the global payments infrastructure of tomorrow, today. With the onset of the on-demand economy, its single platform for global payments and card issuing is shaping how banks, fintechs, and businesses everywhere to disburse and collect funds instantly across borders. Its payout network supports 100 currencies and spans 195+ countries, 100 of which in real-time. Funds can be disbursed to accounts, wallets, and cards and collected locally in 35 markets. Nium's growing card issuance business is already available in 34 countries. Nium holds regulatory licenses and authorizations in over 40 countries, enabling seamless onboarding, rapid integration, and compliance – regardless of geography. The company is co-headquartered in San Francisco and Singapore, with regional offices in London, Amsterdam, Hong Kong, Mumbai, Bengaluru, and Chennai.
NIUM is the industry leader in global money movement and issuance operating over 195+ countries. Once connected to our platform, businesses can pay out in more than 100 currencies to over 190 countries - 85 of which in real time. Funds can be received in 27 markets, including Southeast Asia, UK, Hong Kong, Singapore, Australia, India, and the US. Our growing card issuance business is already available in 34 countries, including Europe (SEPA), the UK, Australia and Singapore. And our license portfolio covers 11 of the world's jurisdictions, enabling seamless global payments and rapid integration, regardless of geography.
Our ideal candidate has deep experience in building scalable and reliable backend systems, services and APIs that deliver value to our customers. This role will make impactful contributions and will proactively identify gaps and future work for the team.
Responsibilities
Deliver and own large features end-to-end
Collaborate with our product team to deliver high impact for our customers
Proactively identify ways to monitor the quality, reliability, and security of our systems
Abide by engineering best practices
You will design, analyze, code, test, and deploy applications to satisfy business requirements for large, complex projects
Requirements
4+ Yrs Solid knowledge of Java with experience in Spring framework and database abstraction layers like Hibernate.
Experience building and operating highly available backend distributed systems
Strong communication (written and verbal) and interpersonal skills
Thrive in a collaborative and fast-paced environment
Passion for turning business and product ideas into engineering solutions
At Nium we center our way of work around 3 core values globally -
#KeepItSimple, #MakeItBetter and #WinItTogether.
What's it like to be a Nium'er?
We cut through complexity, simplify at speed and operate with scale in mind.
We build innovative solutions that make our customers' lives better.
We win in this competitive market by collaborating as one team.