Sr. Manager/Manager - Technical Accounting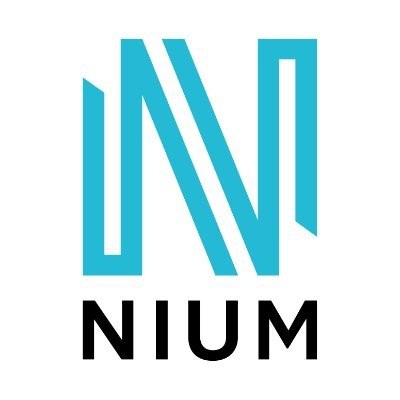 Nium
IT, Accounting & Finance
Mumbai, Maharashtra, India
Posted on Monday, May 8, 2023
Nium was founded on the mission to build the global payments infrastructure of tomorrow, today. With the onset of the on-demand economy, its single platform for global payments and card issuing is shaping how banks, fintechs, and businesses everywhere to disburse and collect funds instantly across borders. Its payout network supports 100 currencies and spans 195+ countries, 100 of which in real-time. Funds can be disbursed to accounts, wallets, and cards and collected locally in 35 markets. Nium's growing card issuance business is already available in 34 countries. Nium holds regulatory licenses and authorizations in over 40 countries, enabling seamless onboarding, rapid integration, and compliance – regardless of geography. The company is co-headquartered in San Francisco and Singapore, with regional offices in London, Amsterdam, Hong Kong, Mumbai, Bengaluru, and Chennai.
About the role:
To help accelerate our growth further, Nium is looking for a Sr. Manager/Manager – Technical Accounting.
What we want you to do here:
Develop and maintain accounting policies, in consideration of IFRS/US GAAP.
Assist with the implementation and reporting of the new accounting standards.
Preparation of complex financial modelling to support internal and external valuation requests.
Preparation and review of annual financial statements and footnotes to ensure compliance with relevant authoritative rules and regulations.
Review and interpret contracts to determine proper treatment; advise business partners on structure and terminology.
Corporate and foreign taxation.
Research new technical accounting standards, and work with accounting teams to implement them.
What expertise & experiences would you need to have to play this kind of role?
Perform technical research and ensure that proper GAAP accounting treatment is performed for all transactions
Direct and oversee all aspects of SEC compliance efforts including the coordination, preparation and analysis of financial statement filings, including press releases, to comply with GAAP and SEC requirements
Provide technical accounting support for debt and intercompany transactions
Prepare certain month-end close journal entries and account reconciliations
Work on Company's SOX compliance program related to U.S. and U.K
Confirm air value measurement of investments
Assign leveling classifications to Trust investments
Assist with annual pension footnote and audit for US and UK pension plans related to Company's 10-k
Assist with review of annual pension assumptions
Assist with Company's annual global benefits budget reporting
Providing support in dealing with the accounting for new transactions
Providing support in dealing with the regulatory treatment for new transactions for all Corporate Investment Banking businesses
Involvement with the development of products and transactions where accounting or regulatory treatment is contentions
Write up of accounting and regulatory treatments for new product sign-off and other transaction approval forums
Determining appropriate accounting policies in terms of the South African Reserve Bank regulations
Providing practical assistance in implementing accounting or regulatory policies and treatment
Supporting junior team members in understanding accounting and regulatory issues
Maintain documentation on unique transactions
Respond to accounting inquiries within area of responsibility
Execute strategies for the completion of designated financial reports and accounting procedures
At Nium we center our way of work around 3 core values globally -
#KeepItSimple, #MakeItBetter and #WinItTogether.
What's it like to be a Nium'er?
We cut through complexity, simplify at speed and operate with scale in mind.
We build innovative solutions that make our customers' lives better.
We win in this competitive market by collaborating as one team.