Staff Product Manager, APIs and Developer Experience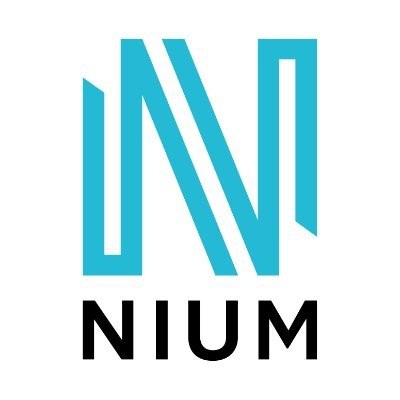 Nium
Software Engineering, Product
San Francisco, CA, USA
Posted on Monday, May 8, 2023
Nium was founded on the mission to build the global payments infrastructure of tomorrow, today. With the onset of the on-demand economy, its single platform for global payments and card issuing is shaping how banks, fintechs, and businesses everywhere to disburse and collect funds instantly across borders. Its payout network supports 100 currencies and spans 195+ countries, 100 of which in real-time. Funds can be disbursed to accounts, wallets, and cards and collected locally in 35 markets. Nium's growing card issuance business is already available in 34 countries. Nium holds regulatory licenses and authorizations in over 40 countries, enabling seamless onboarding, rapid integration, and compliance – regardless of geography. The company is co-headquartered in San Francisco and Singapore, with regional offices in London, Amsterdam, Hong Kong, Mumbai, Bengaluru, and Chennai.
We started out in 2014 with a vision to simplify the digital cross-border payments experience for complex markets. Over time, we grew into a global Fintech platform, regulated in over 40 markets and reaching across 190+ countries. Today we are a universal platform for financial services and our modular services straddle cross-border payments, card issuance, and collections by way of capability. We have clients in all 6 continents and have diversified our offerings to meet the needs of banks, financial institutions, SMEs, and New Economy businesses, such as eCommerce and online travel. We are a team of more than 700 people across 17 offices globally and growing. Our vision is to embed world-class financial services into every platform we touch and usher in the future of frictionless commerce.
Our network is powered by our portfolio of licenses, hard-earned by building trust with financial regulators in over 38 countries. This combination of regulatory and tech assets is unique to Nium and is at the core of our unique value proposition.
Where do you come into the picture?
At the core of Nium is a powerful platform, an extensive network and a portfolio of APIs, all of which combine to accelerate your growth as a global business.
We are on a journey to enable hyper-scale growth for our customers by providing an increasing number of APIs and capabilities to developers worldwide, in new and innovative ways. As the Staff PM for APIs and Developer Experience, your goal would be to create a world-class developer experience that makes it easy for developers to build on Nium's platform and to deliver a product that meets the needs of customers and internal stakeholders. From ideation to development to adoption, you'll lead an organization focused on building streamlined and delightful experiences for Nium's developer community and clients.
If you are someone who has a strong technical background in API design, leads with empathy, takes a user-centric design approach, likes to collaborate cross-functionally to solve complex problems and see the value delivered to users first-hand, then look no further!
As the Staff Product Manager for APIs and Developer Experience, you will:
Establish the vision for a world class developer experience and clear, measurable goals for developer productivity and adoption, in collaboration with product teams and cross-functional leads across the business.
Ensure that our partners, clients and developers have a delightful integration experience, as well as the necessary tools for success.
Identify pain points in the developer experience, and work with cross-functional teams to create a best-in-class experience for developers. This could involve building tools, creating documentation, improving API design, and more.
Conduct user interviews, user testing and research to understand user behavior as they integrate with and utilize the Nium platform for their day-to-day job functions.
Collaborate with cross-functional teams, such as engineering, design, and customer support, to ensure that the product is delivered on time and meets the needs of customers and developers.
Develop KPIs and metrics to measure and track progress towards success and drive a cross-functional team to set qualitative objectives and quantitative goals.
Discover and prioritize developer use cases and requirements for the end-to-end developer and client journeys – from API exploration to usability and implementation to launch.
Deliver a delightful integration experience to our clients and other 3rd party developers enabled via APIs, SDKs, developer sandbox, libraries, sample code and other popular options in the developer toolkit.
Collaborate cross-functionally work closely with engineering teams and stakeholders to understand their needs and requirements; translate them into a product vision and roadmap that aligns with the company's goals.
Stay informed about the latest trends and best practices in API design and developer experience and use this knowledge to continuously improve the products.
Be the subject matter expert for your functional area and the product suite.
Requirements:
Minimum of 8 years' work experience in high-scale developer, enterprise or consumer facing products.
Experience in building best-in-class enterprise APIs.Prior experience with OpenAPI specifications is a big bonus.Deep understanding of API design and developer experience best practices. You should be able to identify pain points in the developer experience and work with engineering teams to improve it.
Experience in the fintech domain is a plus.
You are a learner, scrappy, take full ownership and thrive in a dynamic and ambiguous environment.
Overall, the requirements for a Staff PM for APIs and Developer Experience would be a mix of product management skills, technical expertise, communication skills, data-driven mindset, and leadership skills, with a focus on APIs and developer experience.
Strong customer empathy and experience shaping product direction and execution based on user and customer needs.
Excellent technical acumen, curiosity, and familiarity with new technologies, APIs, programming languages, and databases.
Proven track record leading with complex strategic initiatives, working through technical, operational, legal/policy and business issues.
Should be comfortable dealing with ambiguity and solve problems without hand holding.
Should be comfortable using data analytics tools to arrive at hypothesis.
Ability to manage multiple complex projects at various stages of product development simultaneously.
Ability to find solutions to difficult problems quickly and effectively.
Data driven, analytical and fully understand the diverse ways in which our ecosystem of products can be further adopted by our customers.
Process orientation - ability to perform within existing systems and processes, while constantly aiming for process improvement.
At Nium we center our way of work around 3 core values globally -
#KeepItSimple, #MakeItBetter and #WinItTogether.
What's it like to be a Nium'er?
We cut through complexity, simplify at speed and operate with scale in mind.
We build innovative solutions that make our customers' lives better.
We win in this competitive market by collaborating as one team.