VP - Business Development (Middle East)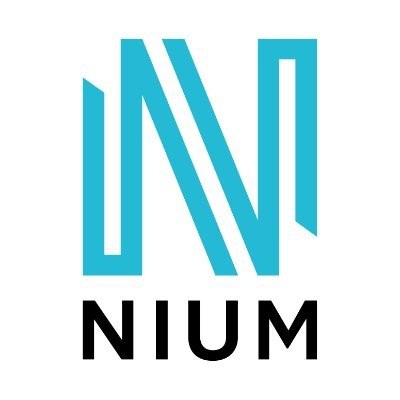 Nium
Sales & Business Development
Dubai - United Arab Emirates
Posted on Monday, May 8, 2023
Nium was founded on the mission to build the global payments infrastructure of tomorrow, today. With the onset of the on-demand economy, its single platform for global payments and card issuing is shaping how banks, fintechs, and businesses everywhere to disburse and collect funds instantly across borders. Its payout network supports 100 currencies and spans 195+ countries, 100 of which in real-time. Funds can be disbursed to accounts, wallets, and cards and collected locally in 35 markets. Nium's growing card issuance business is already available in 34 countries. Nium holds regulatory licenses and authorizations in over 40 countries, enabling seamless onboarding, rapid integration, and compliance – regardless of geography. The company is co-headquartered in San Francisco and Singapore, with regional offices in London, Amsterdam, Hong Kong, Mumbai, Bengaluru, and Chennai.
Where do you come into the picture?
Our Vice President - Business Development is responsible for orchestrating the strategy for growth across the Middle East; acquiring and delivering new clients, generating revenues for Nium and motivating the business development team for the region.
Responsibilities
Demonstrate an entrepreneurial mindset and the highest degree of effectiveness across Nium's market leading propositions, such as banking, financial services, cards, e-commerce, or payments.
Identify, secure, and manage relationships with clients across the Middle East, effectively negotiating and persuading potential clients the value that Nium can add to their business.
Work into and effectively navigate the respective financial and fintech regulatory environment
Generate revenue from clients, and achieve pre-agreed targets on customer flows, revenues, and profitability.
Demonstrate business development and consultative selling skills with results-orientation to meet/exceed assigned financial and customer satisfaction goals
Pro-actively hunt for opportunities in the marketplace through direct contact as well as partners. The job will involve building relationships with key players in banks, SME's, financial firms, marketplaces, eCommerce providers and others to generate qualified opportunities, mapping the account, influencing key decision-makers, convincing the client about the value proposition and closing the deal.
Requirements
A proven track record in Payments, E-Commerce, Cards, Financial Services, FinTech or Banking Go-to-Market
Sales leadership experience in the Middle East.
A robust network of contacts and strong understanding of Nium offerings
Commercially focussed and pragmatic, able to identify opportunities and propose solutions
Ability to understand and tailor approach to individual customers with empathy, effectively playing the role of problem-solver for the customer
Data driven and analytical mindset
Results – oriented, client focused and obsessed with simultaneously delivering value
Self motivated, adept in working individually and as part of a global team.
Benefits
Hybrid working environment
Comprehensive Health Insurance
Training & Development
24x7 Employee Assistance Program
Year-end leaves
At Nium we center our way of work around 3 core values globally -
#KeepItSimple, #MakeItBetter and #WinItTogether.
What's it like to be a Nium'er?
We cut through complexity, simplify at speed and operate with scale in mind.
We build innovative solutions that make our customers' lives better.
We win in this competitive market by collaborating as one team.