Executive AML & Transaction Monitoring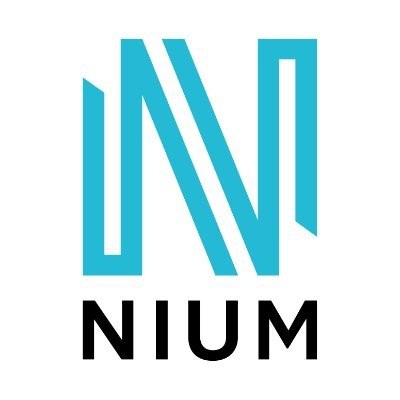 Nium
Mumbai, Maharashtra, India
Posted on Wednesday, May 24, 2023
Nium was founded on the mission to build the global payments infrastructure of tomorrow, today. With the onset of the on-demand economy, its single platform for global payments and card issuing is shaping how banks, fintechs, and businesses everywhere to disburse and collect funds instantly across borders. Its payout network supports 100 currencies and spans 195+ countries, 100 of which in real-time. Funds can be disbursed to accounts, wallets, and cards and collected locally in 35 markets. Nium's growing card issuance business is already available in 34 countries. Nium holds regulatory licenses and authorizations in over 40 countries, enabling seamless onboarding, rapid integration, and compliance – regardless of geography. The company is co-headquartered in San Francisco and Singapore, with regional offices in London, Amsterdam, Hong Kong, Mumbai, Bengaluru, and Chennai.
Where do you come into the picture?
·
You will be part of the Global Compliance Operations team in India which helps in preventing Financial Fraud, Terrorism Financing, Evasion of International Sanctions, and all types of Money Laundering activities.
What would a day in your life @ Nium look like?
·
You would be working on transaction monitoring, both live and retrospective. You will be focusing on identifying and detecting suspicious and unusual activities across geographies and reporting the same where necessary. You would also be responsible for managing escalations raised by clients over email especially pertaining to compliance function and resolve the same with the help of the Compliance team.
Requirements
·
Experience in compliance-related data analysis, working with compliance technology and basic automation skills will be an added advantage.
·
Ability to identify suspicious and fraudulent activity with regard to a customer's transaction activity
·
Preparation of Suspicious Activity Report (SAR) to MLRO / Country Financial Investigation Unit (FIU).
·
Strong problem-solving ability and analytical thinking.
·
Adept at evaluating transactions and customer relationships for money laundering activities, identifying red flag issues, and escalating within the Anti Money Laundering (AML) framework for further investigation
·
Good hands-on experience with Advanced MS Excel including Macros is an added advantage. Knowledge of data analytics will be an added advantage (not mandatory).
·
Financial crime compliance background may range from Client Due Diligence and AML experience which includes Sanctions screening, Transaction Monitoring, PEP screening, SAR filling and Investigations.
·
For Sr Executive levels, candidates who are part of the Fin Crime compliance QC/QA process could be preferred.
·
Candidates need to have great English communication skills (both verbal and written)
·
Should be able to articulate and interpret various procedures, and policies well while conducting their AML investigations.
Experience
·
Executive: 2 - 4 years exp (2 years min in AML transaction monitoring, SAR filling, Sanction Screenings, Investigations)
Education
Graduate or Post graduate qualifications in Law, Finance, Accounting, management studies, etc could be preferred.
At Nium we center our way of work around 3 core values globally -
#KeepItSimple, #MakeItBetter and #WinItTogether.
What's it like to be a Nium'er?
We cut through complexity, simplify at speed and operate with scale in mind.
We build innovative solutions that make our customers' lives better.
We win in this competitive market by collaborating as one team.