Sales Development Manager, APAC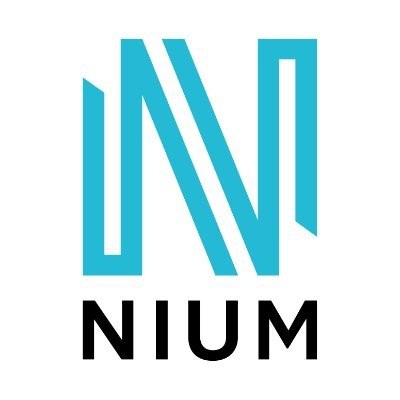 Nium
Sales & Business Development
Singapore
Posted on Wednesday, May 24, 2023
Nium was founded on the mission to build the global payments infrastructure of tomorrow, today. With the onset of the on-demand economy, its single platform for global payments and card issuing is shaping how banks, fintechs, and businesses everywhere to disburse and collect funds instantly across borders. Its payout network supports 100 currencies and spans 195+ countries, 100 of which in real-time. Funds can be disbursed to accounts, wallets, and cards and collected locally in 35 markets. Nium's growing card issuance business is already available in 34 countries. Nium holds regulatory licenses and authorizations in over 40 countries, enabling seamless onboarding, rapid integration, and compliance – regardless of geography. The company is co-headquartered in San Francisco and Singapore, with regional offices in London, Amsterdam, Hong Kong, Mumbai, Bengaluru, and Chennai.
Your Next Exciting Role
You will be responsible for generating new enterprise business opportunities across APAC at this hyper growth fintech Unicorn. This role will join our business development team and will report to the Executive VP and GM of APAC, Middle East & Africa.
In this role you will establishand run the sales development function for APAC. This will be an IC role to begin with and as the business grows, you will grow to manage a team that would drive this function. You are a street-smart, driven, and curious individual that has worked at both startups and established enterprises in prior roles.
You have the knowledge and experience in buildingsuch a function and yet are able to get your hands dirty and drive this function as an IC in the initial stages. You will be working at the heart of Fintech in a global company where you will need to be comfortable working side by side with senior management.
What would a day @Nium look like?
You will engage with and develop various input channels to source potential opportunities including marketing, business development, and external sources
You will filter opportunities based on outreach to prospects, external databases, social channelsand your experience
You will engage with, generate interest in and nurture target opportunities through customized targeted outreach through email,networking and social selling
You will nurture key businesses in Nium's target industries to raise awareness of our available offerings in the APAC region until such time there is a purchase intent
You will work with the Sales team to identify and create material that will help speed up the sales process
You will grow your knowledge of Nium's offerings and addressable market to sell effectively
You have a natural desire to help and don't think in responsibilities and duties
Which Skills & Experiences will make you successful?
5-10 years exp. working as an Sales Development Rep in a dynamic inside sales environment within the B2Bfintech/payment industry
Keen ability to overcome sales objections
Strong experience pitching and selling payment products to tier 1/enterprise level prospects and senior stakeholders
Successful experience in enterprise B2B lead generation, qualification and, pipeline management in the APAC region
Ability to thrive in a fast-paced, consistently evolving business environment with an engaged and upbeat nature
Demonstrated experience building an inside sales function from scratch: Defining processes, best practices, hire and train multiple SDR
Excellent written and verbal communication skills and experience influencing CxO stakeholders
Strong knowledge of Salesforce is required
Fluency in English, Bahasa & Mandarin is mandatory
What we offer at Nium
We Value Performance: Through competitive salaries, performance bonuses, uncapped sales commissions & ESOPs for specific roles, we ensure that all our employees are well rewarded and incentivized for their hard work
We care for our Employees: The wellness of Nium'ers is our #1 priority, we offer medical coverage along with 24/7 employee assistance program & generous vacations, and year-end shut down. We also provide flexible working & a hybrid working environement (3 days per week in the office)
We Upskill Ourselves: We are curious, always want to learn more & upskill ourselves: We therefore do not only provide role-specific traning but also offer all our employees LinkedIn learning solutions & dedicated learning allowances
We Celebrate Together: Work is also about having fun with your colleagues & creating great relationships. We often celebrate together through company-wide social events, team bounding activities, happy hours, team offsites, and so much more!
We thrive with Diversity: Nium has always thrived with a diverse & multicultural workforce, with more than 33 nationalities across 18+ countries. As an Equality Opportunity Employer, we are committed to providing a safe & welcoming environment for everyone.
At Nium we center our way of work around 3 core values globally -
#KeepItSimple, #MakeItBetter and #WinItTogether.
What's it like to be a Nium'er?
We cut through complexity, simplify at speed and operate with scale in mind.
We build innovative solutions that make our customers' lives better.
We win in this competitive market by collaborating as one team.