Senior Data Engineer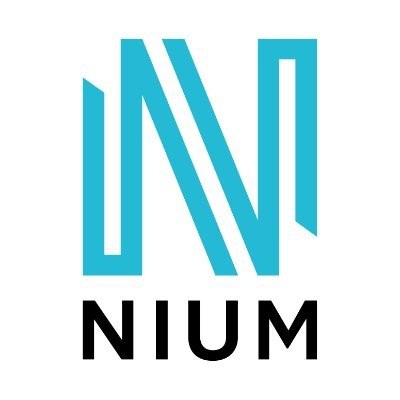 Nium
Data Science
Hyderabad, Telangana, India
Posted on Wednesday, May 24, 2023
Nium was founded on the mission to build the global payments infrastructure of tomorrow, today. With the onset of the on-demand economy, its single platform for global payments and card issuing is shaping how banks, fintechs, and businesses everywhere to disburse and collect funds instantly across borders. Its payout network supports 100 currencies and spans 195+ countries, 100 of which in real-time. Funds can be disbursed to accounts, wallets, and cards and collected locally in 35 markets. Nium's growing card issuance business is already available in 34 countries. Nium holds regulatory licenses and authorizations in over 40 countries, enabling seamless onboarding, rapid integration, and compliance – regardless of geography. The company is co-headquartered in San Francisco and Singapore, with regional offices in London, Amsterdam, Hong Kong, Mumbai, Bengaluru, and Chennai.
Role Summary:
As a Senior Data Engineer at Nium, you will play a crucial role in designing, building, and scaling our cutting-edge data infrastructure while also applying your quantitative acumen in data modeling. You will work closely with product managers and other engineering teams to develop innovative solutions that drive business insights and empower data-driven decision-making. Your unique combination of technical and analytical skills will be invaluable as we continue to expand our global reach and refine our services.
Key Responsibilities
Design and implement scalable, maintainable, and high-performance data pipelines to process large volumes of structured and unstructured data.
Collaborate with cross-functional teams to identify data requirements and translate them into optimal technical solutions.
Develop and maintain ETL processes, ensuring data accuracy, completeness, and timeliness.
Optimize and fine-tune data storage solutions, including databases, data lakes, and data warehouses, for efficient query performance.
Conduct data modeling and generate insightful reports that inform stakeholders and drive business decisions.
Drive the adoption of advanced analytics and machine learning capabilities across the organization.
Implement and enforce data governance policies and best practices to ensure data quality and security.
Qualifications
Bachelor's degree in Computer Science, Engineering, or a related field.
3-6 years of experience in data engineering or a similar role.
Strong programming skills in Python or Java
Expertise in big data technologies such as Hadoop, Spark, Kafka, and Flink.
Experience with SQL and NoSQL databases, such as PostgreSQL, MongoDB, and Cassandra.
Familiarity with AWS or GCP.
Exceptional problem-solving and critical reasoning skills.
Strong data analysis and statistics fundamentals.
Excellent communication and collaboration abilities.
At Nium we center our way of work around 3 core values globally -
#KeepItSimple, #MakeItBetter and #WinItTogether.
What's it like to be a Nium'er?
We cut through complexity, simplify at speed and operate with scale in mind.
We build innovative solutions that make our customers' lives better.
We win in this competitive market by collaborating as one team.