Senior Manager, Chief of Staff to CTO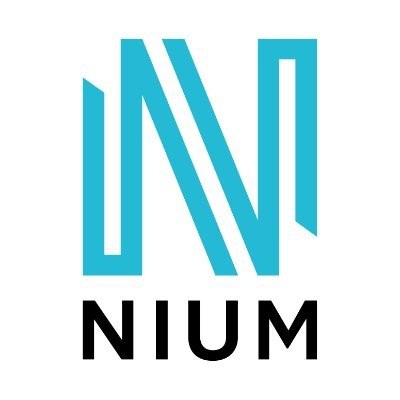 Nium
Software Engineering, People & HR, Operations
Hyderabad, Telangana, India
Posted on Wednesday, May 24, 2023
Nium was founded on the mission to build the global payments infrastructure of tomorrow, today. With the onset of the on-demand economy, its single platform for global payments and card issuing is shaping how banks, fintechs, and businesses everywhere to disburse and collect funds instantly across borders. Its payout network supports 100 currencies and spans 195+ countries, 100 of which in real-time. Funds can be disbursed to accounts, wallets, and cards and collected locally in 35 markets. Nium's growing card issuance business is already available in 34 countries. Nium holds regulatory licenses and authorizations in over 40 countries, enabling seamless onboarding, rapid integration, and compliance – regardless of geography. The company is co-headquartered in San Francisco and Singapore, with regional offices in London, Amsterdam, Hong Kong, Mumbai, Bengaluru, and Chennai.
To help accelerate our growth further, Nium is looking for a Chief of Staff to the CTO. This is a critical role in the Technology organization as a trusted partner and advisor to the CTO. As a CoS to the CTO, you will help to identify levers to improve the performance of technology organization, sets goals for the team and track progress, help to identify dependencies and work with cross functional team to solve for those dependencies, drive strategic initiatives and provide support on change management initiatives throughout the technology function.
Responsibilities
Advisor to CTO: Be an advisor and thought partner to the CTO on various topics relevant to the organization
Identify performance levers: that are important to drive and improve performance of the Technology organization and articulate them in a clear and concise way
Set goals: Set and align goals with various leaders in the Technology organization and build roadmaps to achieve these goals
Drive initiatives: Drive strategic initiatives of high impact and drive cross-team projects in high growth and complex business environment. This includes prioritization on projects, events, and deadlines, including facilitation of alignment of resources to meet those objectives
Create alignment: Partner with key stakeholders to achieve strategic and tactical alignment across programs, initiatives, budgets, resources, and timelines
Build collaboration: Drive mechanisms to create stronger cross team collaboration and synergiess
Organization support: Drive work together with the CEO's office, external stakeholders and teams, on strategic efforts that require hands-on experience across multiple functional disciplines and business organizations.
Lead meetings and communications: Plan and lead Technology management leaders meeting – Lead cross-functional alignment and track execution. Coordinates All Hands sessions for Technology organization
Pulse check: Conduct frequent check-in with various members of the technology organization to understand the organization's pulse and makes recommendations for improvement
Office visits: Helps CTO plan and prepare for various site visits, to ensure CTO's time is utilized in most productive manner and occasionally accompanies the CTO to such visits
Benchmarking: Conduct benchmarking analysis to understand performance and efficiency of the technology organization versus peer companies
Requirement
Experience as Technical Program Manager is preferred
Experience supporting global Engineering teams (preferred)
Broad knowledge of technologies, technology directions, and strategic application to business needs, especially related to the payments industry (preferred)
Concise and well-structured written and verbal communication
Ability to influence decision and effective in interacting with senior stakeholders
Experience of strategy development, drafting operating plans and roadmaps
Passion for solving complex problems and build scalable processes
Proven ability in project management, coordination and reporting
Ability to work collaboratively and efficiently with stakeholders throughout the organization
Highly analytical, problem solver, organized thinker and likes to take on new challenges
At Nium we center our way of work around 3 core values globally -
#KeepItSimple, #MakeItBetter and #WinItTogether.
What's it like to be a Nium'er?
We cut through complexity, simplify at speed and operate with scale in mind.
We build innovative solutions that make our customers' lives better.
We win in this competitive market by collaborating as one team.