Sales Operations Manager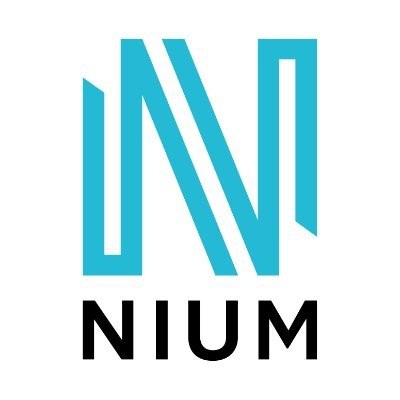 Nium
Sales & Business Development, Operations
Singapore
Posted on Friday, May 26, 2023
Nium was founded on the mission to build the global payments infrastructure of tomorrow, today. With the onset of the on-demand economy, its single platform for global payments and card issuing is shaping how banks, fintechs, and businesses everywhere to disburse and collect funds instantly across borders. Its payout network supports 100 currencies and spans 195+ countries, 100 of which in real-time. Funds can be disbursed to accounts, wallets, and cards and collected locally in 35 markets. Nium's growing card issuance business is already available in 34 countries. Nium holds regulatory licenses and authorizations in over 40 countries, enabling seamless onboarding, rapid integration, and compliance – regardless of geography. The company is co-headquartered in San Francisco and Singapore, with regional offices in London, Amsterdam, Hong Kong, Mumbai, Bengaluru, and Chennai.
Where do you come in the picture?
As Sales Operations Manager you will support with the scale-up of global sales activities for the APAC business. You will support the sales team in driving a significant increase in revenue opportunities through activities such as performing market research, reporting and event planning. This role will offer the opportunity to develop your sales operations skillset in a fast-paced environment working closely with senior stakeholders in our region and located across the world.
Responsibilities
Own the OKRs and setting the reporting framework for the APAC sales team
Oversee key governance activities such as in-year reviews, audits on goals and metrics to ensure program relevance and integrity
Establish new workflows, policies and guidelines within the Program and maintain internal knowledge databases.
Set up and optimize our internal processes to streamline operations, pipeline funnel, team meetings, and information sharing
Cascade, manage, and report performance metrics to the leadership team, and manage quarterly review sessions.
Develop strategic insights to identify growth opportunities, efficiency, and optimization areas with cross functional leads to translate insights into plans of action.
Build strong relationships with other teams across geographies to nurture great partnerships
Requirements
At least 5 years of experience, preferably in Sales Operations
Experience in running multiple large-scale projects and workstreams concurrently
Experience in implementing OKRs in a high-growth global technology company as the role requires continuing to enhance the understanding of OKR philosophy and the quality of implementation
To be detail-oriented and have a keen eye for process inefficiencies and a desire to solve it
High level of self-motivation, initiative, intellectual curiosity, and drive. Able to proactively identify areas of improvement and develop solutions to address them
Experience building and managing relationships with cross-functional partners and stakeholders
Strong written and verbal communications skills, including experience in presenting business content to senior stakeholders, peers and general audiences
An effective communicator who is able to drive change management & training initiatives
At Nium we center our way of work around 3 core values globally -
#KeepItSimple, #MakeItBetter and #WinItTogether.
What's it like to be a Nium'er?
We cut through complexity, simplify at speed and operate with scale in mind.
We build innovative solutions that make our customers' lives better.
We win in this competitive market by collaborating as one team.