Senior Executive Assistant/Team Lead - (9-12 month contract)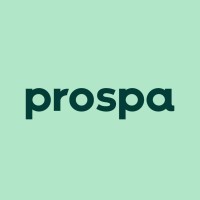 Prospa
Administration
Sydney, Australia
Posted on Friday, March 31, 2023
9-12 month parental leave cover.
At Prospa, we exist to unleash the potential of every small business. We are building the future of small business and simplifying cashflow by building a leading platform that helps customers make payments, fund growth and reduce admin.
The role
Reporting to and supporting both our Co Founder/CEO and our CFO, this Senior Executive Assistant (EA) & Team Lead role will see you play a crucial role in providing high levels of EA support to our Executives and lead our EA team. You'll foster and maintain high levels of collaboration, support Executive and Board related activities whilst managing the CEO & CFO diaries/inboxes, department budgets and coordinate annual business activities and events.
What you will be doing
• Proactive dual support of our Co-Founder CEO and our CFO, ensuring seamless collaboration
• Collaborating with members of the Executive Leadership Team and EA Team to align team activities with the company vision
• Assisting with board and co-secretariat planning/support for board meetings and related activities
• Leading and managing the EA Team, fostering their growth through KPI management, professional development opportunities, and regular check-ins
• Attending Executive Leadership Team meetings while capturing key minutes and ensuring actions are followed through and closed out in a timely manner
• Supporting our Investor Relations & Public Relations teams in successfully executing our Annual Results and Investor Roadshow key events.
• Organizing and executing various annual business activities including both domestic and international travel arrangements
• Skilfully managing department budgets, overseeing purchase order approvals, and ensuring accurate expense reconciliation across your departments
• Updating and maintaining our internal policies and documentation
• Partnering with our Employee Experience teams to ensure the smooth implementation of company-wide initiatives and activities
• Managing facilities vendors and contracts to maintain efficient operations and a high-quality work environment
• Safeguarding sensitive documents and providing personal support with utmost discretion and precision
What you'll need to succeed
• Previous experience supporting multiple Executives in a fast paced, listed business
• Previous leadership experience is advantageous
• You're a multi-tasker and comfortable to work through competing priorities, whilst maintaining composure, discretion and integrity
• Pro-active with insight to anticipate your Executive needs
• You work autonomously with a high level of attention to detail, initiative, and efficiency
• You are tech savvy and comfortable using Microsoft Suite and Trello
• Excellent communication and stakeholder management
• Be a team player, build and use your internal network to get things done
Don't let a confidence gap get in the way of submitting your application.
What we offer:
As a busy grow getter, our benefits are here to help you be unstoppable in your mission. Whether it's a lofty career goal, investing in your family, saving the planet or simply feeling fulfilled:
• Growth: There's something for everyone including learning days, a learning allowance, leadership programs, performance coaching & digital learning
• Wellbeing: Think fitness initiatives, seasonal programs (including massages, skin checks, family picnics and coffee carts), additional "Me Days" and access to holistic EAP coaching.
• Lifestyle: Find your fit with flexible working options, top notch office facilities and diverse remote/ travel work options. You can also purchase additional leave and take up to 18 weeks paid parental leave
• Impact: Join a business that has committed to becoming carbon neutral by June 2024. And you can tap into volunteer days, our partnership with Kiva and join a range of employee resource groups.
Why Prospa?
We embrace diversity in our people and our thinking. You'll find an environment where there's always something new around the corner. It's collaborative, inclusive and respectful. A place where we celebrate who you are, naturally.
We're building the future of small business finance. Join us!