Account Manager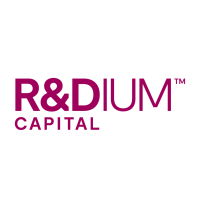 Radium Capital
Administration
Sydney, Australia
Posted on Tuesday, October 4, 2022
What do a new generation of superbug-fighting antibiotics, Australia's first high-performance electric motorcycle, and smart baby wearables all have in common?
They are some of the many amazing innovations designed by Radium Capital customers.
Every day at Radium Capital we work with entrepreneurs, innovators and change-makers who are working to solve some of Australia's and the world's most pressing issues.
Could this be the most interesting and inspiring role you've ever had?
About the role
In this role you'll be working closely with our State Managers in NSW and QLD to support growth by delivering exceptional customer service and proactively identifying opportunities for repeat business.
Working with the State Managers you'll ensure that new customers are onboarded seamlessly to support increased product utilisation, advocacy and referrals. You'll establish and maintain positive relationships with our customers and work to become a trusted advisor to them on R&D financing. You'll work to understand their business and innovation projects and discuss how ongoing, strategic usage of Radium Advances can help accelerate commercialisation, assist with cash flow management or support capital raising activities.
You'll nurture a pipeline of opportunities through the sales cycle to close, completing preliminary due diligence and collecting loan application documentation.
About you
You'll be passionate about the innovation, start-up and scale-up scene. You may have come from a scale-up yourself. You'll thrive on talking with customers to understand their specific needs and business goals, and can effectively showcase in-depth product knowledge and tailor your conversation to respond to their requirements. You'll possess high levels of professionalism and integrity and be comfortable interacting with senior executives.
With demonstrated Relationship Management experience in a B2B professional services setting, you'll have a strong understanding of financial services (ideally lending).
You'll be managing a healthy pipeline of leads and working across cross-functional teams, so following defined sales administration processes and procedures, and effectively utilising company tools and our CRM (Salesforce), will be critical to success.
Driven and self-motivated with the ability to manage your own schedule, you will be a forward-thinking problem solver who enjoys working within a team to achieve common goals.
About Radium
We are Australia's market leader in R&D financing, and since launching in 2017, we've helped hundreds of Australian innovators access funding to see their ideas come to life sooner.
As a specialist finance provider, we work closely with our clients to help identify lending needs and deliver exceptional service through our customer-centric approach and proprietary FinTech platform. With our fast, efficient and straightforward application process, we can provide businesses with access to non-dilutive capital in as little as a week.
We have a diverse client base spanning large ASX-listed companies to start-ups just beginning their innovation journey. No two clients are the same, and every day is different at Radium Capital too!
Sounds good?
To get to know us better, please visit https://radiumcapital.com.au/
If this sounds like the role you have been waiting for, we'd love to hear from you! Hit APPLY and include a copy of your CV and cover letter telling us why you're the perfect match for this role. We look forward to working with you soon!