SVP Finance & Accounting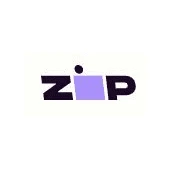 Zip Co
Accounting & Finance
New York, NY, USA
Posted on Friday, January 27, 2023
We are currently experiencing exponential growth and are scaling globally having recently entered the US market. Pivotal to our success is the appointment of an exceptional SVP Finance & Accounting who can scale the business through operational effectiveness using technology, people and partnerships.
This role will be a highly visible position, partnering with the Founders and the Global CFO to drive growth in the business. The role will provide high quality, proactive and commercially insightful analysis and will sit on the leadership team. A key focus will be to design and implement best practice governance and performance metrics to ensure the business tracks and clearly reports its financial and commercial objectives. Due to the hyper-growth environment, this person will have an entrepreneurial and commercial mindset with a proven background in scaling technology businesses.
You will have direct management oversight of all accounting, financial and administrative functions and be responsible for business planning as well as performance and financial management. Operating as a key member of both the global Finance Team and Zip's US Leadership team you will:
What a day in the life looks like:
Lead the development of Zip's US annual budget that fully supports strategic and financial goals.
Develop/establish and execute operating policies that support Zip's overall policies and objectives.
Develop and implement profitability management and measurement processes, including unit costs, customer lifetime value, customer acquisition costs, merchant profitability and expense control.
Ensure the selection, development, motivation and retention of a qualified team to effectively carry out all functions and provide continuity of managerial and specialized skills.
Develop and accurately report on key metrics tied to the financial and strategic objectives of financial management and accounting.
Evaluate and establish systems for Reconciliations/Reviews / Controls
Ensure any variances to the budget are understood and highlighted. Reforecast where appropriate.
Manage and oversee the monthly, half-yearly, and annual financial statement and close processes including the development of a management dashboard.
Ensure all corporate reporting needs are met, to the required timeframe.
Manage the operations team to ensure execution of A/P, A/R, budgeting, payroll, and cash management,
Manage Zip's US credit facility in conjunction with Zip's Director, Treasury, located in Sydney.
Establish/update financial management processes as well as related infrastructure (e.g. accounting systems) to enable scalability of operations
Ensure internal control and governance processes are in place to support Zip's global control environment.
Oversee monitoring, tracking and compliance of contracts. Develop pricing guidelines, pricing rates and proposal pricing strategies.
To help us level up, you'll need:
10 years or more experience leading the finance function within a fast-growth digital/technology business
Proven track record of Operational Excellence (Strong Governance, Controls & Process and Implementation)
CPA Experience / Strong Internal Audit background
Strong Debits & Credits background
Treasury experience, specifically warehousing and securitizations
Exposure funding experience (cash management)
The ability to impact and collaboratively lead a diverse stakeholder group ranging from the executive leaders, internal teams, partners, merchants and customers.
Initiative, persistence, an entrepreneurial spirit and energy with the desire to be part of a fast-growth start-up environment
Outstanding interpersonal, communication, and presentation skills with the ability to communicate solution value propositions to the ELT and wider teams
Pay Range:
213,000 - 295,000 USD
The Pay Range for this position: Minimum - Maximum based on the industry benchmark for position, function, level and Zip's compensation strategies. However, actual base salary will depend on varying circumstances and individualized factors, such as job-related knowledge, skills, experience, and other objective business considerations. Subject to those same considerations, the total compensation package for this position may also include other elements, including a bonus and/or equity awards, in addition to a full range of medical, financial, and/or other benefits. If hired, employee will be in an 'at-will position' and the Company reserves the right to modify base salary (as well as any other discretionary payment or compensation or benefit program) at any time, including for reasons related to individual performance, Company or individual department/team performance, and market factors.