SVP Sales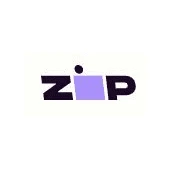 Zip Co
Sales & Business Development
New York, NY, USA
Posted on Friday, March 10, 2023
We are proud to be a global business built around our US and ANZ core markets working with merchant partners including Amazon, Best Buy, eBay and Uber. United by our mission to be the first payment choice, everywhere and every day, we work to create a world where people can live fearlessly today, knowing they are in control of tomorrow. Through our Values - Customer First, Own It, Stronger Together & Change The Game - we represent the next generation of payments, helping people across the globe to fearlessly take control of their financial future.
We are Zip, and we are just getting started.
As a pivotal member of our US executive leadership team, you'll be partnering closely with local leaders and be directly responsible for designing and executing the commercial sales strategy and plan.
The best candidates will be experienced professionals who understand the Payments industry and wouldn't settle for anything less than the opportunity to build a world class Sales organization and team.
We are looking for individuals who thrive in a competitive environment, enjoy taking on new challenges, and are excited to drive new business in the fast-growing Buy Now, Pay Later space!
What you'll own:
Grow Zip's new merchant pipeline
End to end ownership of growing Zip's new merchant aligned to your vertical strategy
Build solid relationships with prospective enterprise merchants, helping your team close the deal
Manage the Sales teams (SMB, Mid Market, Enterprise), driving sales effectiveness and coaching them to build their portfolio and close sales deals.
Develop and own SMB merchant acquisition strategy, end to end.
Co-own relationships, with Partnerships team, of key channel partners to increase referral business
Ensure Sales teams are trained and well versed at pitching Zip.
Engage in industry events to build advocacy and Zip awareness amongst potential merchants
Drive Merchant back book growth
Manage the Merchant Success team to seamlessly onboard and grow Zip share of checkout in with existing merchants. This includes leveraging merchant marketing, improving Zip exposure on merchant assets and cross selling new products.
Build solid relationships with key merchant partners
Develop vertical strategy which guides customer segmentation and product development
Deep understanding of payments ecosystem in the US
You will own the end to end concept to implementation of your vertical strategy. You'll lead your Merchant Product team and collaborate closely with wider Product teams to create vertical based payment solutions. You'll also collaborate closely with Merchant Marketing and Data & Insights to help you succeed.
Have a deep understanding of payments and develop vertical based merchant payment solutions
Drive performance efficiency with robust cadences
Know your numbers, own your numbers
Develop Sales team targets and commission structures, attractive to the team and aligned to company goals
Establish regular Sales and Commercial team reviews/check ins with wider business leaders, tracking historical performance and forecasting for the future
Leadership and Development
Lead, develop and coach a team of approximately 30 people
Develop strong succession plans and growth opportunities for the broader commercial team
Create a high performance culture to empower the team to increase their sales acumen, communication and critical thinking skills
Work closely with Leadership, Finance, HR, and Legal teams to design, create and deploy effective sales incentive and commission programs that drive the right behaviors and desired outcomes for the business
To help us level up, you'll bring:
Tertiary qualifications in Business, Finance, Engineering or related discipline
Deep understanding and experience in selling payments solutions
Significant proven experience (15+ years) in building a Sales and Commercial function, with significant experience in developing and coaching large teams. You will have extensive experience in mid market and/or enterprise Sales.
Outstanding interpersonal and networking skills - demonstrated executive level network among key retailers in the US. Proven background in initiating and growing executive level relationships with retailers.
Self-starter attitude takes ownership and proactively takes the lead to get things done. Ability to exercise judgment and solve difficult problems.
Excellent verbal, written communication and presentation skills
A preference for quality over quantity - you get the insights right and aspire to build the right solution; you like a team that holds each other to a high bar
Commercial whizz: a fast and accurate judge of commercial opportunities, including the key assumptions required to test before building confident recommendations Strategic gymnast: Ability to shift gears from detail-focused analysis to zooming out to guide strategic direction. You'll need to use multiple imperfect inputs to help inform strong strategic direction for the team.
Risk taker: We must continue being bold in our approach to growth. In a category that's still fairly new in the world, the playbook hasn't been written so we must be prepared to take risks and invest in untried programs. This role will be key to enabling this growth mindset across the business.
Connector: A very cross-functional role, you will collaborate with multiple teams and stakeholders to guide us towards the smartest commercial decisions
Resourceful and creative - able to brainstorm & conceptualize ideas.
A strong desire to execute, drive impact, and demonstrate urgency.
Personal Attributes
Self-Starter - ability to execute and implement change
Passion – for the company's mission, vision and values!
Highly energetic personality – a motivator and true leader from the front.
Critical Thinking – strategic and highly analytical
Leadership & Demonstrable Management skills – previous experience developing a commercial strategy.
Goal Oriented – naturally motivated to reach goals, by force planning and meticulous execution.
Interpersonal/Communication Skills – an innate ability to channel different points of view; Able to establish and maintain excellent relationships and credibility quickly; Create team atmosphere with internal staff while achieving key objectives; Excellent consulting skills as well as technical writing and public speaking
Maturity – provide a good balance of risk taking and judgment; confident in your approach and able to back this up; Able to operate independently of large teams / large staff.
Professional – unquestionable integrity, credibility, and character; Who has demonstrated high moral and ethical behavior
Ability to coach, grow and influence others in a highly fast paced and diverse environment in terms of organization culture, experience and seniority
Pay Range:
224,000 - 336,000 USD
The Pay Range for this position: Minimum - Maximum based on the industry benchmark for position, function, level and Zip's compensation strategies. However, actual base salary will depend on varying circumstances and individualized factors, such as job-related knowledge, skills, experience, and other objective business considerations. Subject to those same considerations, the total compensation package for this position may also include other elements, including a bonus and/or equity awards, in addition to a full range of medical, financial, and/or other benefits. If hired, employee will be in an 'at-will position' and the Company reserves the right to modify base salary (as well as any other discretionary payment or compensation or benefit program) at any time, including for reasons related to individual performance, Company or individual department/team performance, and market factors.